mintandgold
08/29/2013
A little over a week ago, I mentioned that blue suede shoes have been on my wish list for quite sometime. Guess what happened at Magic Market Week Aug. 2013...
Magic Market Week is overwhelming by itself. However, on the second day of Magic my little princess asked sweetly, "Mommy can I come?" Of course I had to get her a child's pass and bring her along!
Magic Market Week Aug 2013 took place at Mandalay Bay, LVH convention, and the Las Vegas Convention Center. We started the day at Mandalay Bay, got some McDonald's, and then to the Las Vegas Convention Center. While eating our lunch and sitting on the stairs inside the convention center I spotted the sweetest blue suede heels walk by. When I looked up it was Kristin Cavallari! Nearby, she was presenting her new footwear collection with Chinese Laundry. She talked about her favorites from the collection, which actually included quite a few pretty flats.
How sweet are these: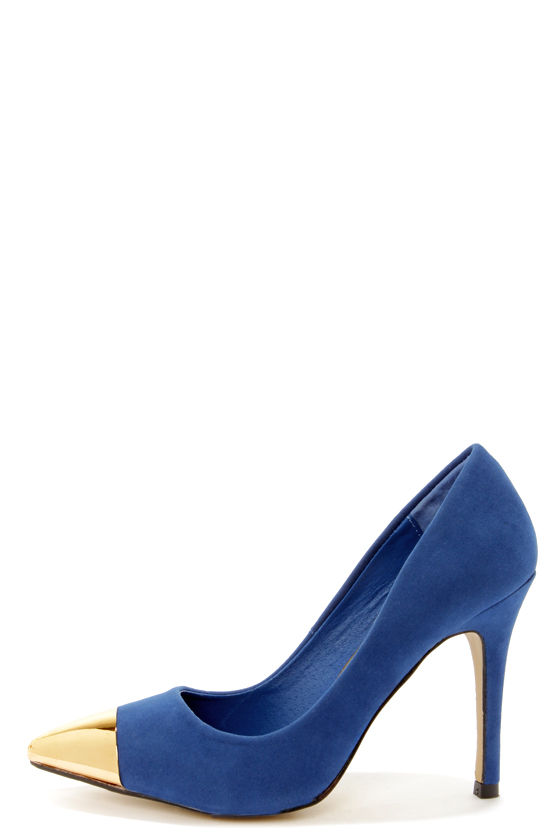 Mixx Shuz Teresa Blue and Gold Cap-Toe Pointed Pumps
from: Lulus.com

Women's Shoes - ShoeDazzle - over 3.5" up to 5" Pump - Blue
from: ShoeDazzle

Women's Shoes - ShoeDazzle - over 3.5" up to 5" Pump - Blue
from: ShoeDazzle